Frankfurt's Boos Promises a Reinvented Book Fair
In an interview with Publishers Weekly hosted and broadcast by the Publishers Without Borders Facebook channel, Frankfurt Book Fair director Juergen Boos said that the fair will go on, but it will be a "completely different" experience. "Our world has changed and it will never go back to what it was before," he said, noting that the fair is looking at ways of combining both real world and virtual experiences to provide an event that will be valuable "not only to those who have come to the fair in the past, but maybe even have never been to Frankfurt before."
Boos said the earliest the fair, set to run October 14-18, will make an official announcement about changes will be early June, but at least within "four to six weeks."
Among the key revelations of his conversation was that the book fair is likely to split off the consumer-facing side that caters to the public from the international trade event. The 2019 Frankfurt Book Fair had 302,267 total visitors; of those 127,790 were members of the public, and 174,477 were trade visitors.
"I just don't see everybody coming to Frankfurt this year — for some, it might not even be possible," Boos acknowledged, pointing to such issues as possible travel restrictions and concerns over a second wave of Covid-19 infections that some expect to happen in the fall.
Still, should there be a smaller number of overseas visitors to the fair, the immediate impact may be limited: just 2.1% of attendees last year came from the Americas, 4.8% from Asia, and 22% from Europe outside Germany, with 70.6% coming from Germany itself.
In order to accommodate necessary social distancing measures for trade visitors, Boos said the the fair intends to use as much of the fairgrounds as necessary, including spreading into new halls, as well as using more venues in the city itself. He also said the fair was looking at ways to re-imagine what a booth might look like under these new circumstances. "The era of publishers taking big booths is likely over for now," he admitted.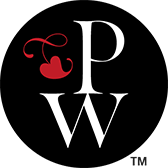 ---