Canadian Publishing 2020: A Year of Introspection
The late Canadian prime minister Pierre Trudeau, who died in 2000, is credited with saying that what differentiates Canada from the United States is that instead of being a cultural melting pot, "Canada is a cultural mosaic." It's a descriptive term for a country of 37.6 million people that has been growing at a rate of 500,000 people per year, with much of that growth fueled by immigrants. In a cultural mosaic, cultures remain distinct and intact but also coexist peacefully. As seen from a distance, it is a work of singular art, and looking at Canada's cultural industries, one can see a concerted and concentrated effort to promote literary diversity.
Take the annual Canada Reads debates held by the CBC each March, which features a slate of celebrities who each defend a single book in a contest in which one title is voted out each day over the course of the week. It's a popular battle-of-the-books-style event, one that is televised each day, thus reinforcing the importance of books to the overall culture. This year saw Alayna Fender, a YouTuber who focuses on LGBTQ issues, defending Small Game Hunting at the Local Coward Gun Club (House of Anansi) by Newfoundland native Megan Gail Coles; Akil Augustine, the courtside announcer for the Toronto Raptors, who was born in Trinidad and Tobago, defending Radicalized (Tor), a collection of speculative fiction novellas by Canadian-British writer Cory Doctorow; Kaniehtiio Horn, a Canadian actor from Kahnawake, the Mohawk reserve outside of Montreal, defending Son of a Trickster (Vintage Canada) by Eden Robinson, a member of the Haisla and Heiltsuk First Nations from Kitamaat, B.C.; and Nova Scotia–born country music star George Canyon defending From the Ashes (S&S), a memoir of homelessness and redemption by Jesse Thistle, a Métis-Cree, from Prince Albert, Saskatchewan. The contest was won by Quebec-born African-Canadian actor Amanda Brugel, who championed We Have Always Been Here by Samra Habib, a memoir of her experience as a queer-identifying Muslim woman, published in 2019 by Penguin Random House Canada.
But like with any mosaic, there are cracks. This this year saw the growth of the Black Lives Matter movement in Canada in the wake of the police killing of George Floyd across the border in Minneapolis in late May. As has been the case in the U.S., books on the topic of racial justice have sold extremely well since then. One such title was Policing Black Lives: State Violence in Canada from Slavery to the Present by Robyn Maynard (Fernwood). David Caron, publisher of ECW, which released the audiobook version last December, says Policing Black Lives became "a big, big title for us."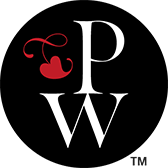 ---